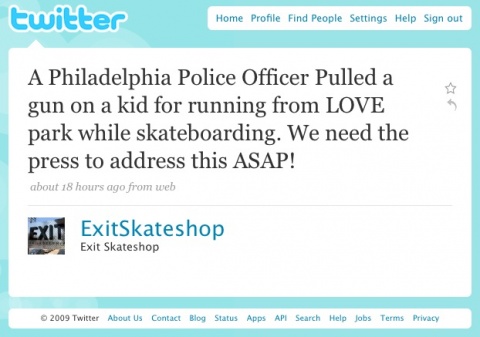 This is ridiculous:
A Philadelphia Police Officer Pulled a gun on a kid for run­ning from LOVE park while skate­board­ing. We need the press to address this ASAP!
If you know more about this inci­dent, please post in the comments.
Click next to see what they are doing when the do catch you skat­ing at LOVE.
If you get caught skat­ing at 
LOVE

…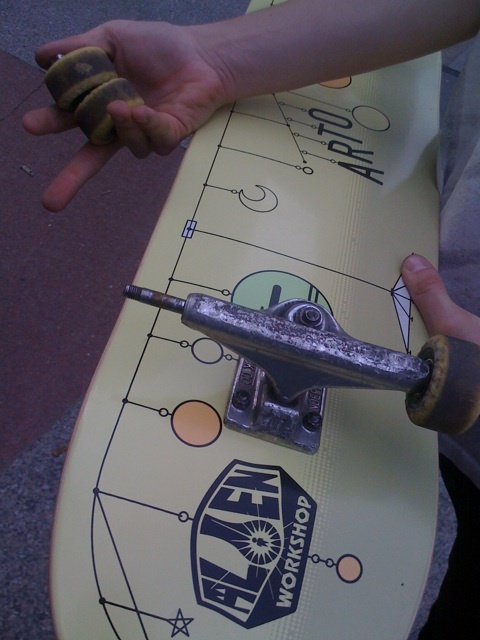 ..and were lucky enough to not be shot, the cops will con­fis­cate your nuts on your trucks. No wheels, no skate­board­ing. Thanks to @Justahfari for the pic­ture.