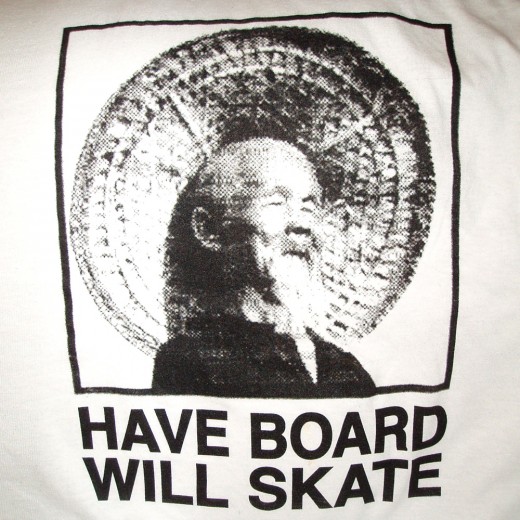 I marked down all the shirts in the shop to $10 (+$3 ship­ping). Since have​board​.com has been down I've had a lot of peo­ple tell me they wanted to buy a shirt. It's time to put your money where your mouth is and buy a shirt to show your sup­port for the return of have​board​.com.
Get a have​board​.com/​a​n​i​mal chin shirt with or with­out stick­ers today!
Thanks to every­one that has bought a shirt in the past. I also owe a post thank­ing every­one that con­tributed money to the host­ing when the site was taken offline way back when. I haven't for­got­ten about you, I'm just real disorganized.