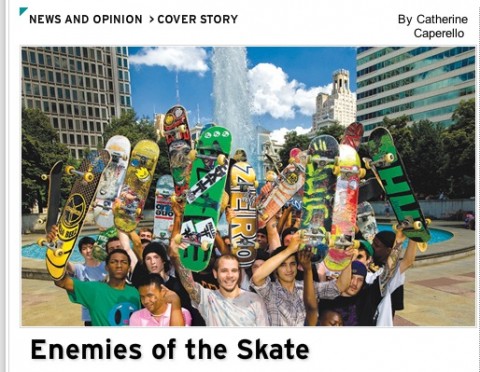 PW's cover story dis­cusses the LOVE park issue and even men­tions have​board​.com. I don't under­stand why print arti­cles that are pub­lished on the web don't link to web­sites when they men­tion them.
The com­ments going on on that arti­cle are pretty ridicu­lous from both sides of the fence. Everyone seems to be tak­ing igno­rant, biased opin­ions from both sides of the issue.
If any­one has footage of the wed­ding inci­dent in ques­tion or any other police bru­tal­ity instances, get in touch, I'd love to post links or even upload the videos here.
PS: I can't believe they posted those Phillyboy1213 videos.