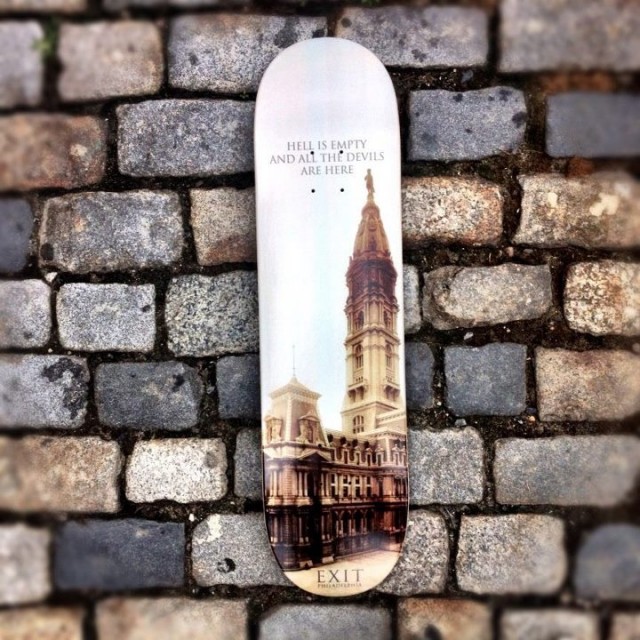 Philebrity has a post about the new Exit deck which is pretty timely con­sid­er­ing the story of Nutter's new ordi­nance. I can't say I blame Philebrity for their snark­i­ness regard­ing the cal­ibur of com­ments that are pro­duced by skate­board­ers, though. I know all too well how that works.
Thankfully they are all on the Philebrity site and not here. It's like a ghost town around these parts.
There are about 50 of those decks left as of this after­noon so get down to Exit and get one before it's too late.
(Should haveboard.com's new byline be "steal­ing sto­ries from face­book since the 2012 relaunch" since that is where every­one is post­ing their skate­board­ing news now?)