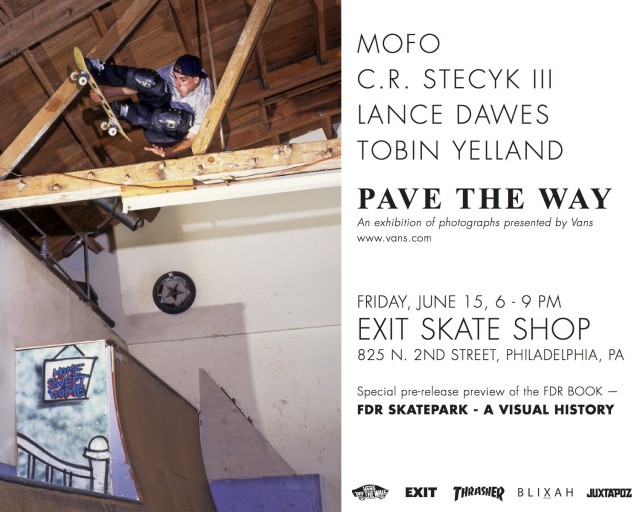 Friday June 15th — Pave The Way Photo Show : Exit has linked up with Vans and are bring­ing this awe­some show to Philly tomorrow.
"Photos from the past 30 years from MOFO, Lance Dawes, Tobin Yelland, Stecyk."
It's FREE, at EXIT, and BEER will be pro­vided. It starts at 9 o'clock!
They'll also be pre­sent­ing a spe­cial pre-​​release pre­view of the new book "FDR Skatepark — A visual his­tory".
Stay tuned for more events com­ing from Exit this sum­mer. They've got a lot planned.