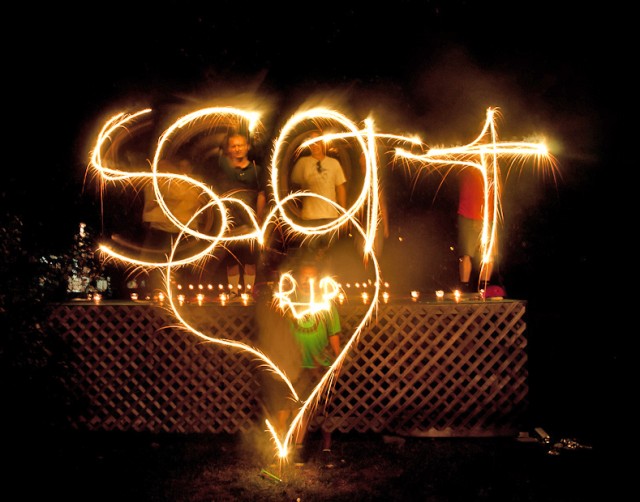 One year ago today the world lost a great per­son, Scott Greene. Scott was always rip­ping and smil­ing and brought the best vibe to every ses­sion. I remem­ber last year watch­ing him post about his bat­tle with can­cer on Facebook and then the sud­den flood of mes­sages about him on his page the day he passed. Bryan Lathrop was a very close friend of Scott's and he wrote a post today about Scott that you should read, Remembering a Friend.
Concrete Disciples and Cock Fight Skateboards have posts hon­or­ing Scott as well.
Below are some videos from the Scott B Greene Memorial Bowl Crawl that hap­pened in his honor last year. Life is too short. Tell the peo­ple you care about that you love them.