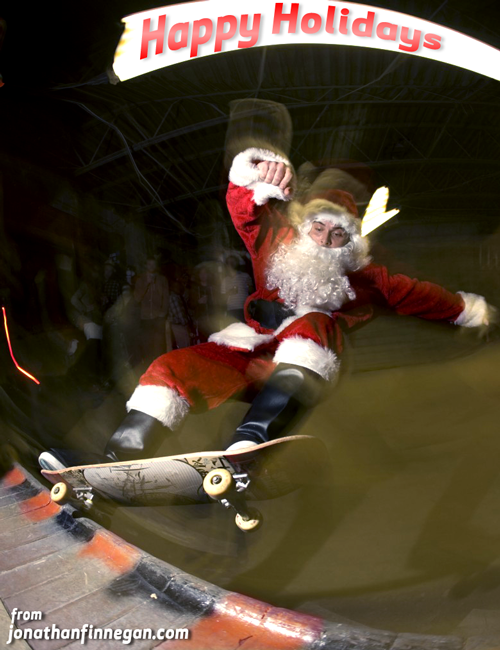 Merry Christmas/​ Happy Holidays to every­one that has ever sup­ported have​board​.com. My host­ing bill is due and unfor­tu­nately Santa didn't bring me what I needed to pay my host­ing and have​board​.com might be shut­ting down (for how long, who knows) unless some­one buys a tshirt or makes a dona­tion (link on the bot­tom of the right sidebar).
I didn't want to have to make this post, espe­cially today but the real­ity is that after today, the site might be offline until I can find a way to fund the site.
Thank you to the few peo­ple who have pur­chased a shirt in the past and/​or made dona­tions. I run the site out of pocket and have def­i­nitely lost money run­ning it over the years. I know I don't post nearly as much as I use to and most of the past con­trib­u­tors have moved on to post 140 char­ac­ters at a time or post on other sites so there isn't as much to read here but I hope to change that in 2011 if I can keep the site afloat.
Thanks for read­ing. I hope your hol­i­day sea­son is great and you have an amaz­ing new year. Hopefully we can spend it together.