The McCreesh Block Party and Kick-​​off Fundraising event last Saturday was a com­plete suc­cess and we would like to thank every­one involved. Over 300 peo­ple showed up through­out the day, the tem­po­rary ramps were shred­ded by both locals and pro­fes­sion­als from Totally and 5boro, and over $1,000 was raised towards the con­struc­tion of a per­ma­nent skatepark at McCreesh Playground through raf­fles and gen­er­ous dona­tions from indi­vid­u­als. Franklin's Paine is pleased to announce that it will match these con­tri­bu­tions and donate another $1,000 toward the con­struc­tion of this project.
A lot of work went into plan­ning and preparing for the event. Claire, Scott, Tracey and Tim spent the months prior to the event plan­ning and coör­di­nat­ing with the local com­mu­nity, secur­ing per­mits from the Department of Parks and Recreation and the City, pur­chas­ing event insur­ance, secur­ing the food, DJ, band, pho­tog­ra­phers and video­g­ra­phers, print­ing infor­ma­tional posters and fly­ers about the project, pro­mot­ing the event, and build­ing ramps. Construction of the ramps began the week before the event with the help of Nick Orso and vol­un­teers Jesse Clayton, Chris Picco, Eric Paulie and Josh Marcinizyn. These ramps will remain in the space to gen­er­ate use until a per­ma­nent park can be funded and built.
Thank you to Totally, 5Boro, Exit and Kinetic skateshops, McRad and DJ Illumadel, the Department of Parks & Recreation, the Southwest Concerned Citizens, Zoli and every­one that helped, came out and contributed!
Scott Kmiec from Totally and Exit with a frontside ollie over the gap. This is a good fish­eye shot to see all the ramps we built and left to skate. Photo by Zoli.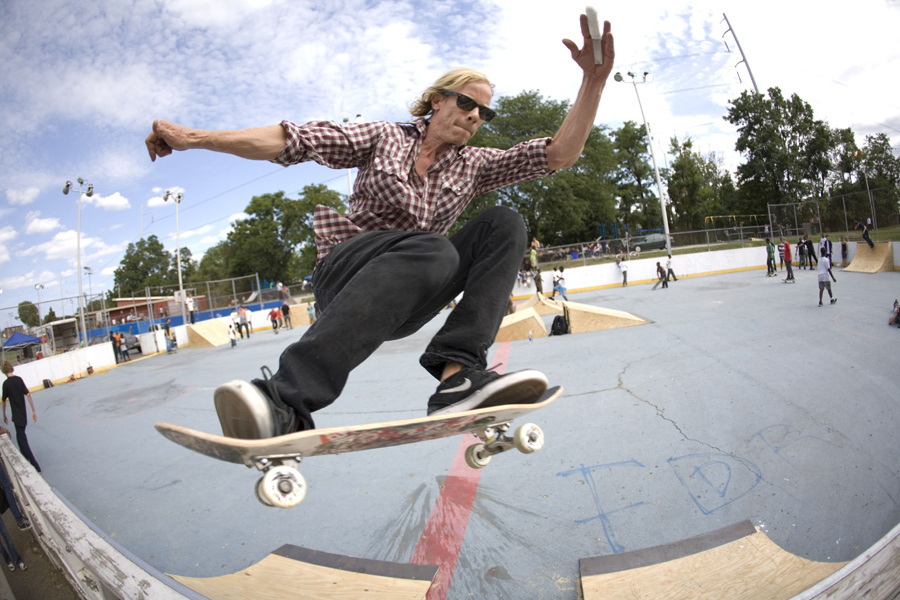 James Pitonyak from Totally with 2 back­side lip­slides up top. Photos by Zoli.
Kerry McCullough from Exit with a 5.0 to fakie across the penalty death­box. Photo by Zoli.
Pat Guidotti from Totally with a Madonna. Photo by Zoli.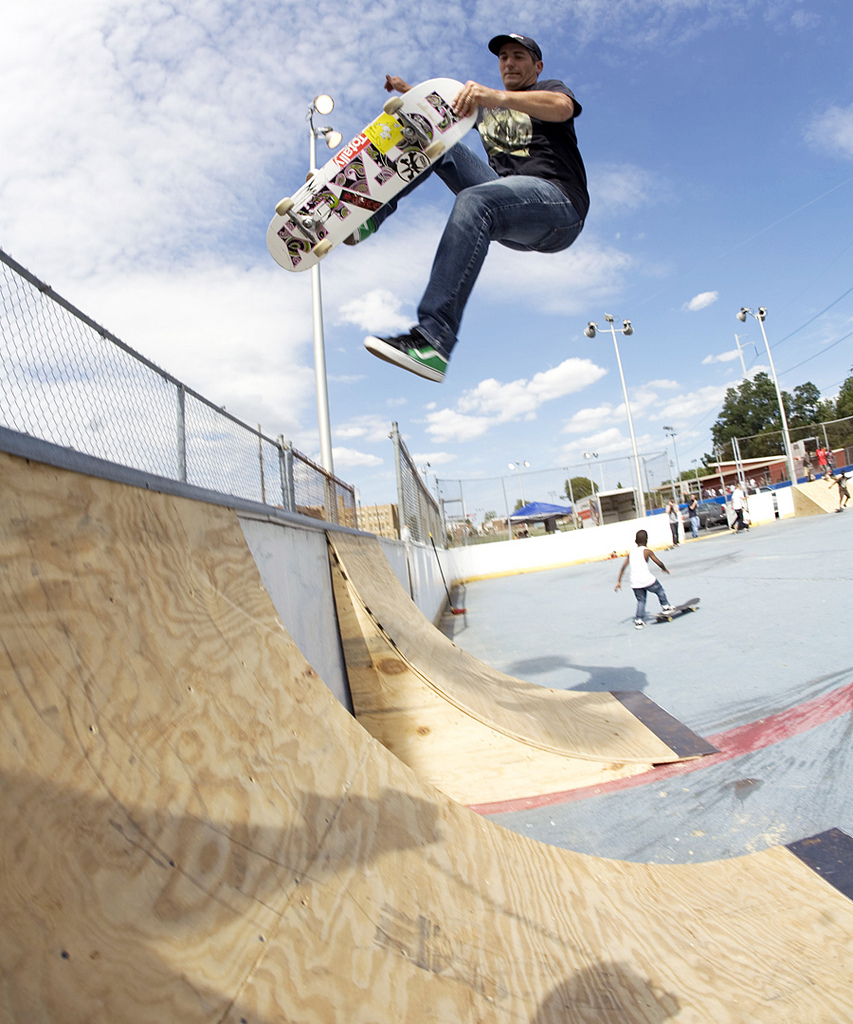 Kurt Kamrad from Totally with a front fee­ble up top. Photos by Zoli.
Jesse Clayton from Exit with a 5.0 fakie the other way. Photo by Zoli.
Yours truly with a back­side ollie. Photo by Zoli.
McRad shred­ded too. Photo by Zoli.
View of the tables we had set up with raf­fles and infor­ma­tion. Photo by PFI Magazine.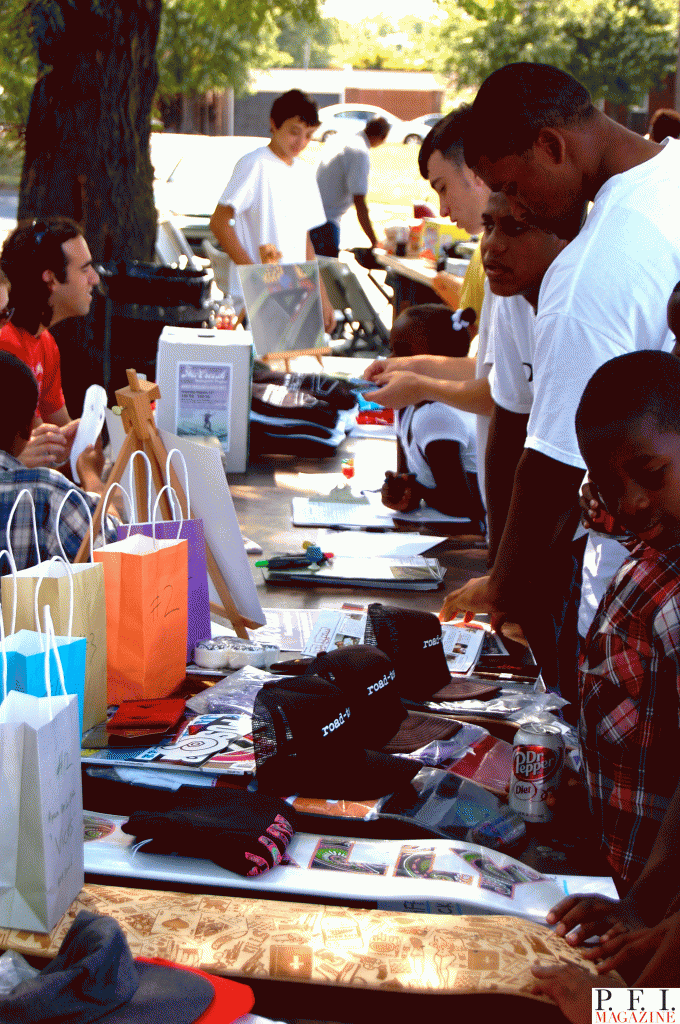 Community leader Tracy with raf­fle tick­ets for the kids. Photo by PFI Magazine.