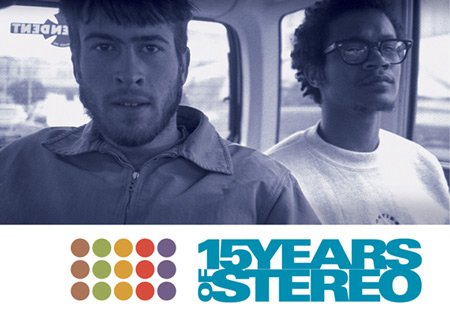 Here is the Official Flyer for the Stereo Jawn this saturday.
Travis Jensen and Yong-​​Ki Chang are curat­ing this thing, and I got my ticket. I fly out Friday morn­ing, and return on the overnight flight. I'll land back in philly at about 5am on Monday and will be pretty much going straight to work. Talk about red-​​eye.
Click next page to see the back of the flyer.
I'm not tran­scrib­ing the entire flyer, so you'll have to read the image.
I've never been to SF before, so I hope to see lots of awe­some shit and meet some really cool people.