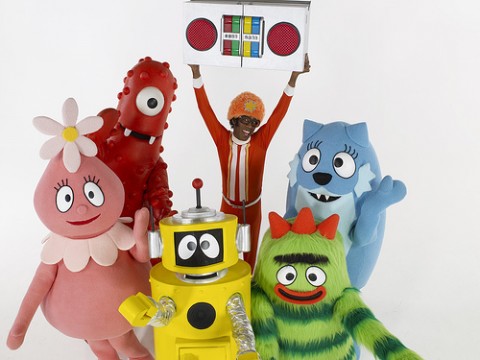 Ray Barbee is set to appear on the children's show Yo Gabba Gabba! on Tuesday, October 13. He will be doing a "Cool Trick" in one of the show's regular segments, according to this press release.
Yo Gabba Gabba features a mix of live-action costumed creatures, animation, musical segments, and celebrity appearances. Tony Hawk made an appearance during the "Dancey Dance" segment of the "Move" episode, and skateboarding pops up in various segments on a regular basis. Not surprising considering co-creator Christian Jacobs was in Gleaming The Cube during his child acting days.
The show airs on Nick Jr. daily at 1:00 p.m., 1:30 p.m. and 10:30 p.m. Eastern Time. Check out some footage of Ray Barbee from Ban This! on Youtube here.