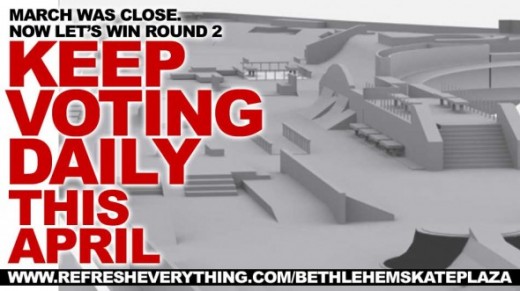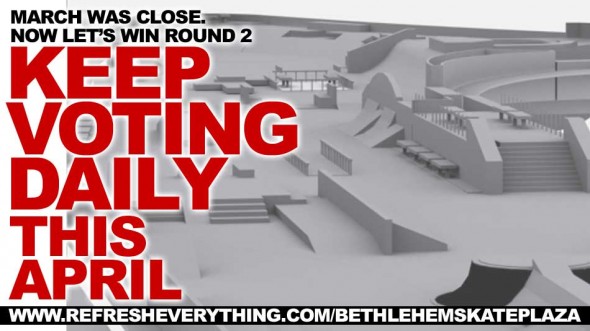 Voting for The Pepsi Refresh contest is over for March and although The Bethlehem Skateplaza didn't win this round, the park is already under phase 1 construction. Round 2 voting is for the entire month of April. The skateplaza is trying to win this Pepsi money to complete phase 1 by the end of summer 2010. Set http://www.refresheverything.com/bethlehemskateplaza as your homepage and vote everyday. Send the link to your friends and family and ask them to vote. You can share the link on Twitter and Facebook right from the Refresh Everything page.
I also set up an event in my google calendar to email me daily with the link to remind me to vote everyday. I suggest you do the same in whatever calendar app you use. If you aren't sure how to do this, ask in the comments for whatever calendar program you use. If I can't help, someone else out there may be able to help you out.
If you have a facebook account, voting literally takes less than 30 seconds. This park is going to be amazing. Do your part and help the 610 win that Pepsi money!