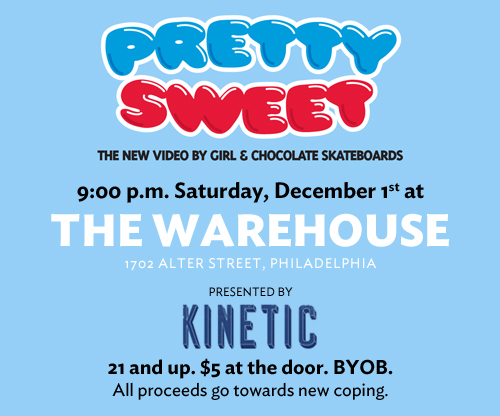 Tonight there will be a "premiere" of Girl's new video, Pretty Sweet.
Proceeds from the premiere will go toward a much needed coping repair. This is being put together by the guys at the warehouse and Kinetic Skateshop.
It was 5 years ago tonight that the final screw was turned and the Warehouse was officially complete. Happy anniversary, y'all.

Pretty Sweet Tonight!

Film STARTS at 9:00. Everyone, keyholder or not, $5 at the door. Cuz it's for coping.