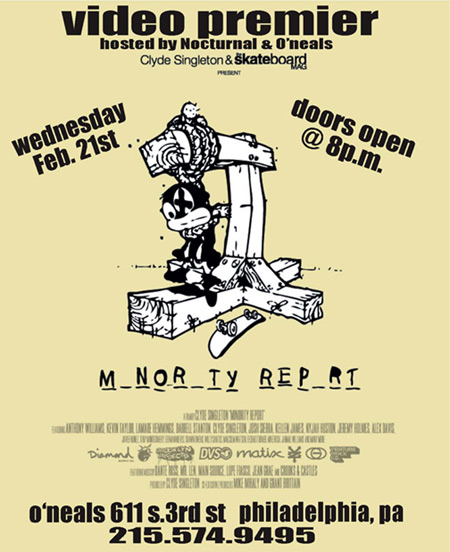 From Clyde
Hosted by Nocturnal & O'neals – the Minority Report Video Premier, Feb. 21st, 2007 O'neals. located @ 611 S Third St Philadelphia, PA (215.574.9495)… Doors open at 8pm. Video starts @ 9… i gotta run, but ill see yall tomorrow tonight. and dont forget to go to myspace.com/theminorityreportvideo, add yourself to the friend list, and you could also win a free video.. im out. see yall tomorrow night tonight. peace… jeah!
Yea, I took this from his myspace bulletin.
UPDATE: The video isn't here, so, no premiere.