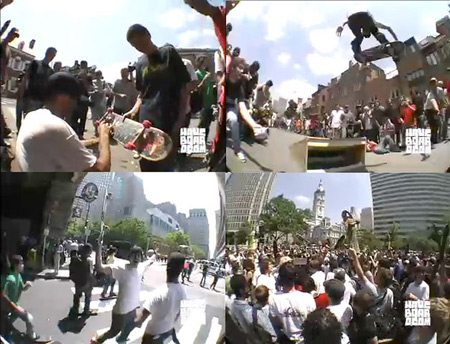 So, I tend to shoot footage and then never do anything with it. Sometimes it takes me forever to get it together, and years later, what was once going to be considered NEW content, turns into throwback footage.
Well, today is the most fitting of days to post this gem I edited this past year of footage from WITS from 2005.
I edited the piece which aired on Concrete Skateboarding. Check them out and download some episodes.