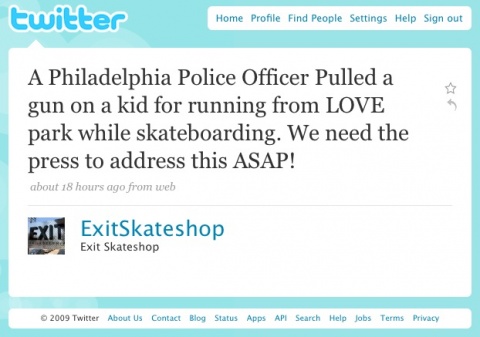 This is ridiculous:
A Philadelphia Police Officer Pulled a gun on a kid for running from LOVE park while skateboarding. We need the press to address this ASAP!
If you know more about this incident, please post in the comments.
Click next to see what they are doing when the do catch you skating at LOVE.
If you get caught skating at LOVE…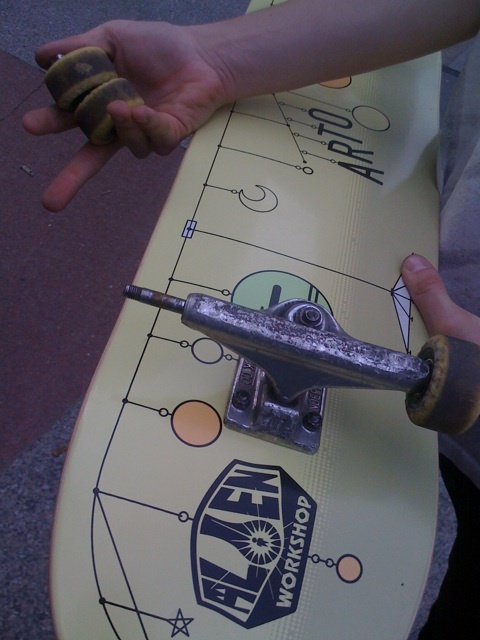 ..and were lucky enough to not be shot, the cops will confiscate your nuts on your trucks. No wheels, no skateboarding. Thanks to @Justahfari for the picture.