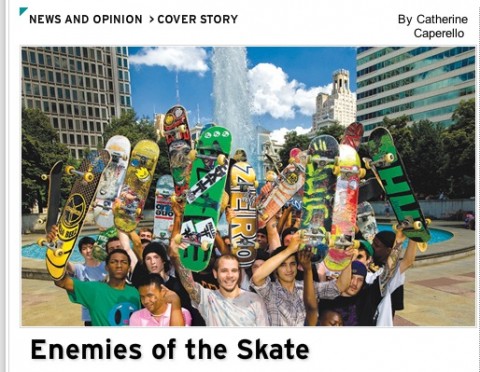 PW's cover story discusses the LOVE park issue and even mentions haveboard.com. I don't understand why print articles that are published on the web don't link to websites when they mention them.
The comments going on on that article are pretty ridiculous from both sides of the fence. Everyone seems to be taking ignorant, biased opinions from both sides of the issue.
If anyone has footage of the wedding incident in question or any other police brutality instances, get in touch, I'd love to post links or even upload the videos here.
PS: I can't believe they posted those Phillyboy1213 videos.