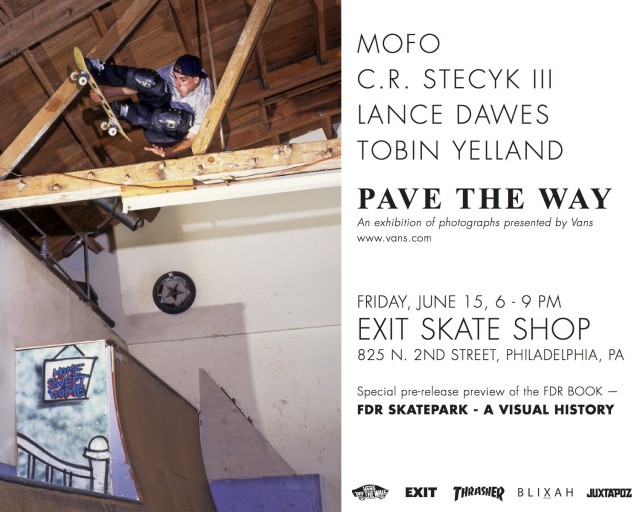 Friday June 15th – Pave The Way Photo Show : Exit has linked up with Vans and are bringing this awesome show to Philly tomorrow.
"Photos from the past 30 years from MOFO, Lance Dawes, Tobin Yelland, Stecyk."
It's FREE, at EXIT, and BEER will be provided. It starts at 9 o'clock!
They'll also be presenting a special pre-release preview of the new book "FDR Skatepark – A visual history".
Stay tuned for more events coming from Exit this summer. They've got a lot planned.