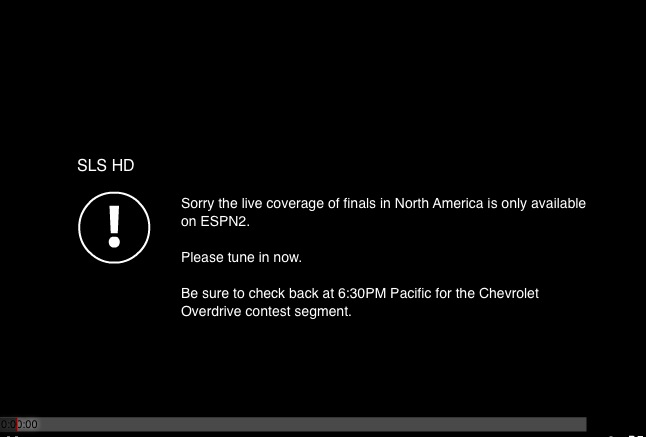 The 3rd stop of this year's Street League was won by PRod this past weekend & despite the @StreetLeague twitter telling you to tune in live, there were some technical difficulties. I was able to watch most of the "run section" which I feel is a different format then last year but then had to refresh my browser because I was in full screen & then minimized the video but it was playing at full size but only showing through the smale embed area. Does that make sense? Probably not.
After refreshing my browser I was greeted with the message above. I even tried to  go through all the "like gate"s to watch the stream on a different computer & different browser with no luck. All I got were an unwanted LIKE for the Street League Facebook page and 2 messages on my Timeline (because Facebook no longer calls it a Wall) saying I watched Street League (see below).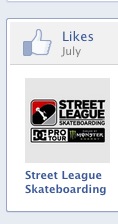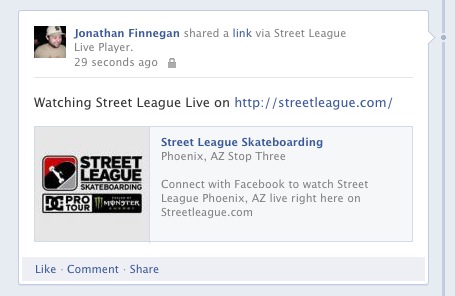 I watched the replay a few days later which I linked from the first image of this post. It was a pretty impressive event & an interesting take on skateboarding. I think it does a good job packaging skateboarding for mass consumtion by non-skateboarders & young skate groms although the announcing is somewhat painful. Skateboarding has changed, that's for sure.
There were lot's of shot's like these in the stream for when the commercials were airing. That's a lot of people! They look bored, though. Oh & lots of Monster Energy Drink ads & pleas to "JOIN" Street League on Facebook. Isn't it called "Liking"?