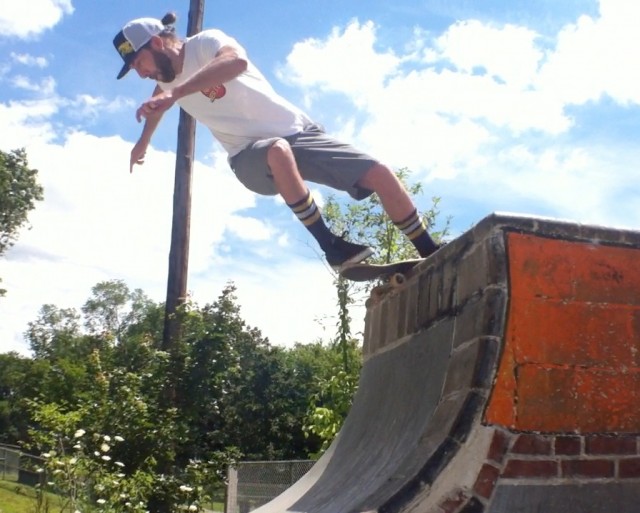 Last month we packed up a van and headed to Connecticut for a weekend of skateboarding & partying on a farm. It was pretty awesome. Have you ever heard of sausage bread? Let me tell you. That stuff is amazing. Bring the tums because it will give you heartburn but it is still so good! Thanks to Dan and his family for letting us stay!
We skated the following places:
Moodus/East Haddam (If you can find this on CD, send me the link)
Watch the video below or jump to one of the sections with the links below.
Intro 0:00 – 1:08
Skating out front of the farm 1:09 – 1:35
Van into Baltic 1:36 – 2:13
Occum/Baltic skating 2:14 – 4:34
Interlude 4:35 – 5:36
Plainfield Skating 5:37 – 8:42
Willamantic 8:43 – 10:22
Interlude / Woods 10:23 – 11:36
Interlude / Party 11:37 – 14:40
Moodus/East Haddam 14:41 – 16:12
Groton 16:13 – 17:07
Credits / Dice Game 17:08 –22:39
http://www.youtube.com/watch?v=kmFvJIv0sDU