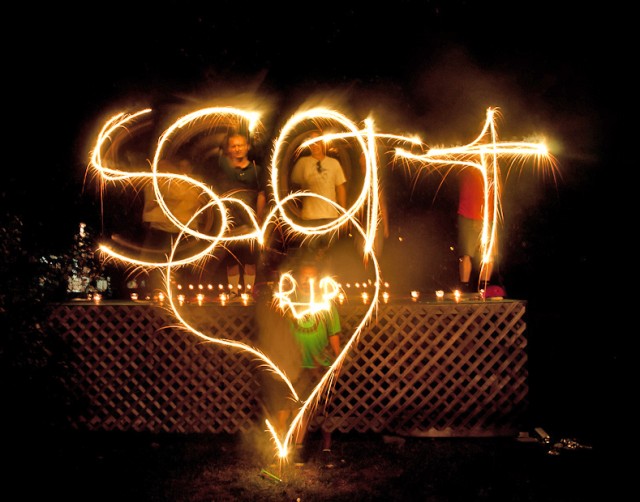 One year ago today the world lost a great person, Scott Greene. Scott was always ripping and smiling and brought the best vibe to every session. I remember last year watching him post about his battle with cancer on Facebook and then the sudden flood of messages about him on his page the day he passed. Bryan Lathrop was a very close friend of Scott's and he wrote a post today about Scott that you should read, Remembering a Friend.
Concrete Disciples and Cock Fight Skateboards have posts honoring Scott as well.
Below are some videos from the Scott B Greene Memorial Bowl Crawl that happened in his honor last year. Life is too short. Tell the people you care about that you love them.