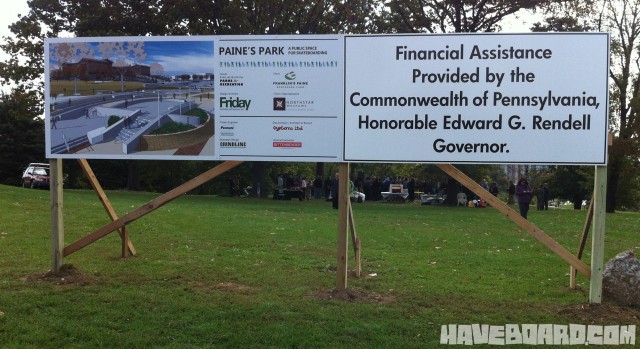 Paine's Park ground breaking ceremony was today and haveboard.com was there to "cover the action!" Check out the poorly shot video of the ceremonial dig moment below & scroll down the rest of the page to see photos so you can pretend like you were there. It was great seeing everyone that came out!
The sign (seen above) is now facing the road & not the bike path.
Mayor Nutter was not in attendance but Councilman Oh ironically showed up.
The Podium
 The Renderings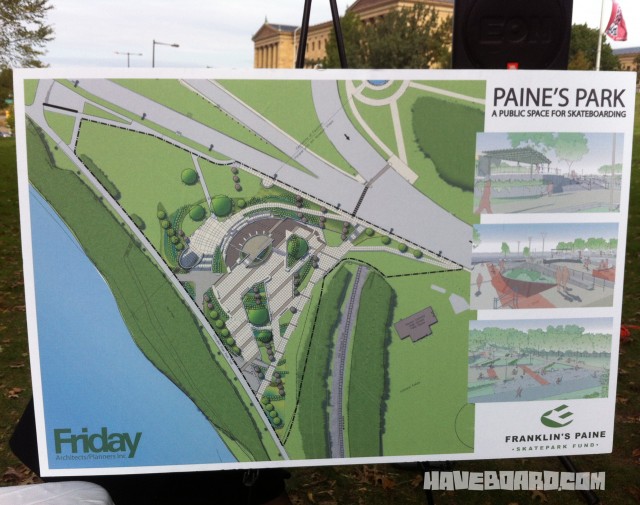 The Dig Spot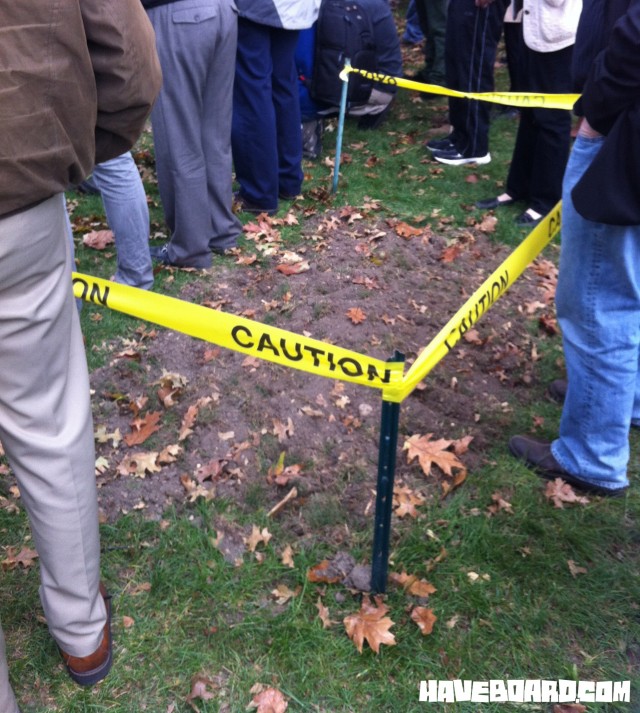 Hard Hats. Safety First.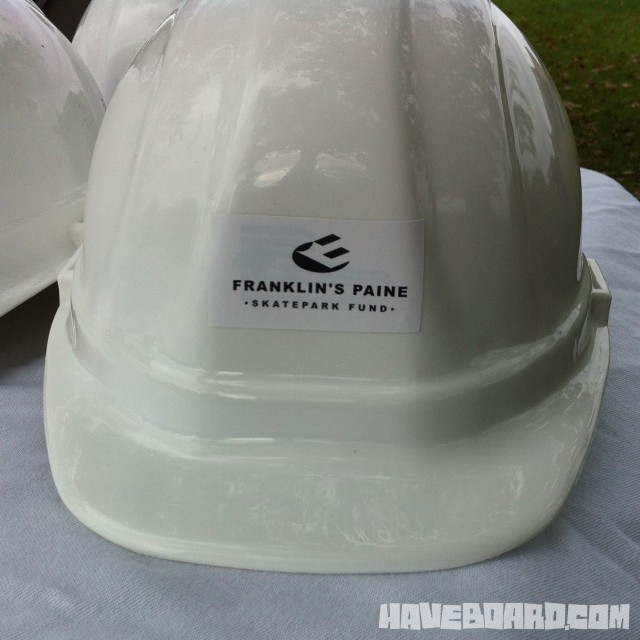 The Speeches!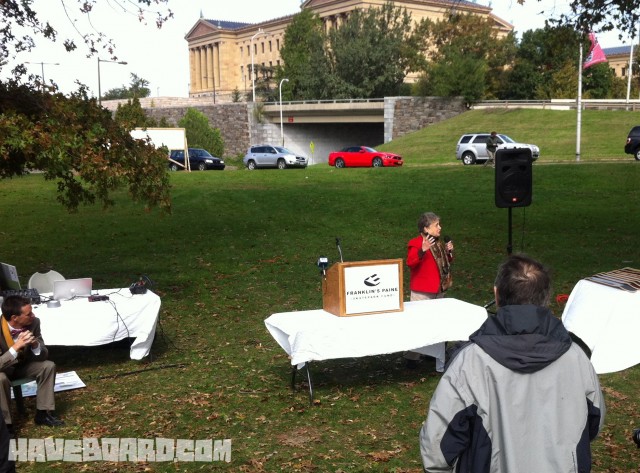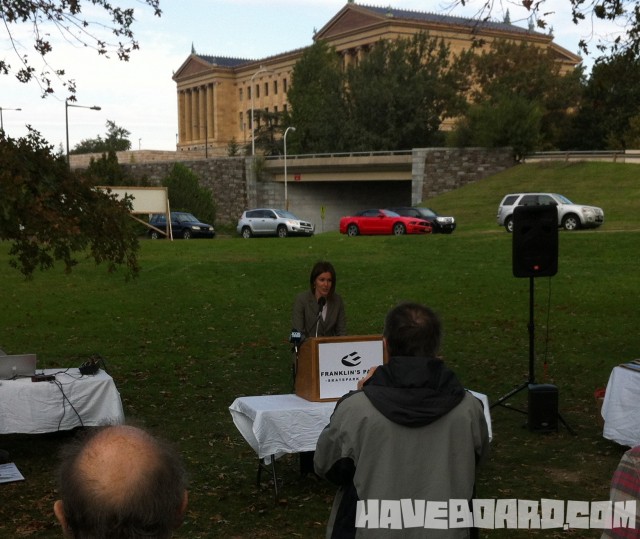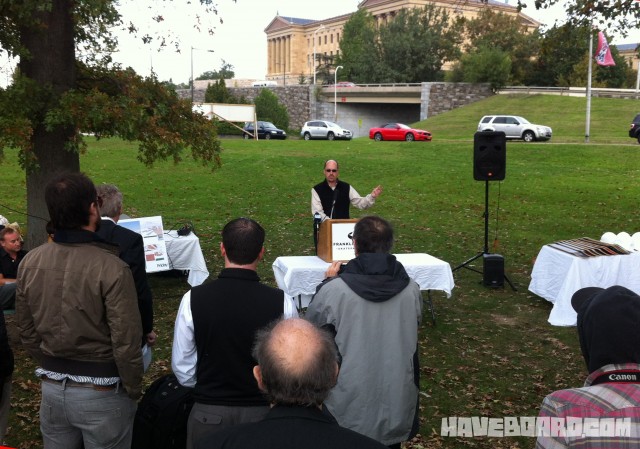 V.I.P.'s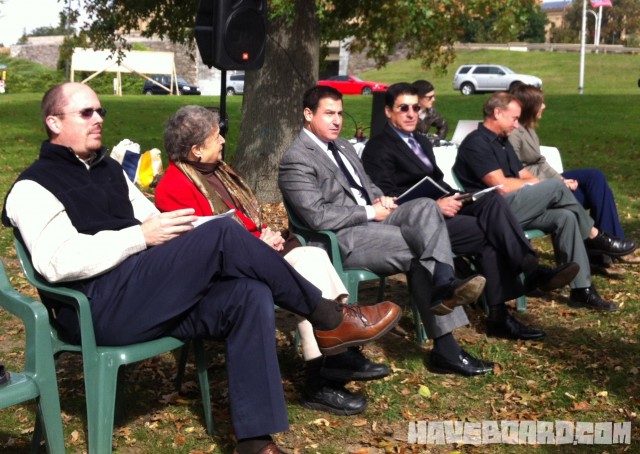 The Crowd
The Dig!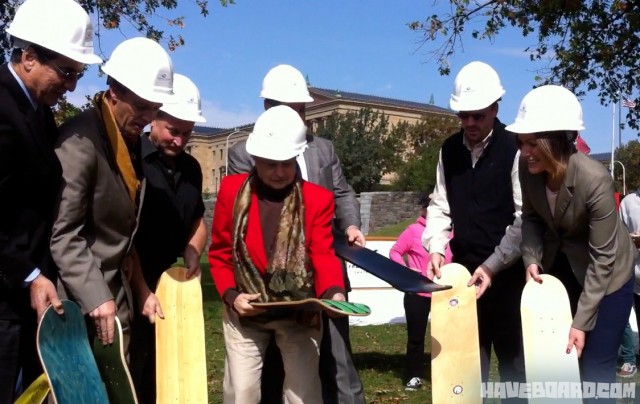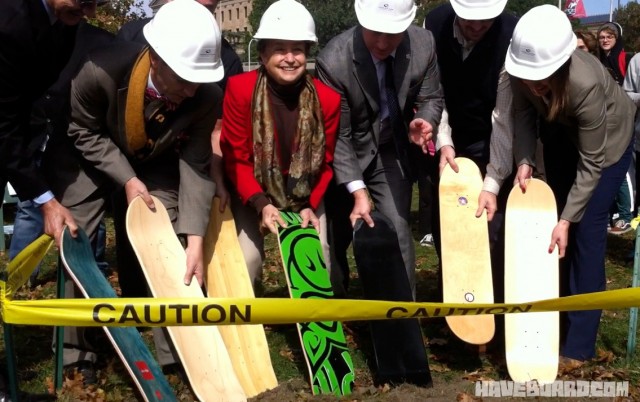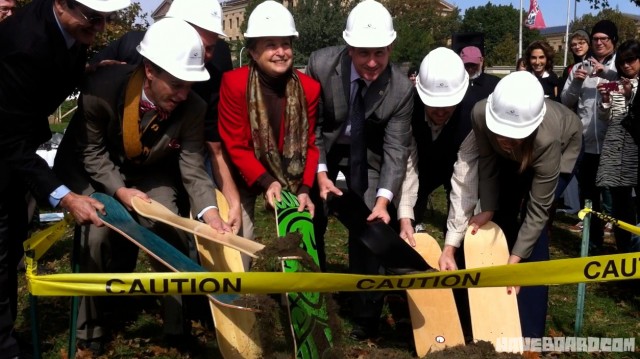 Post Dig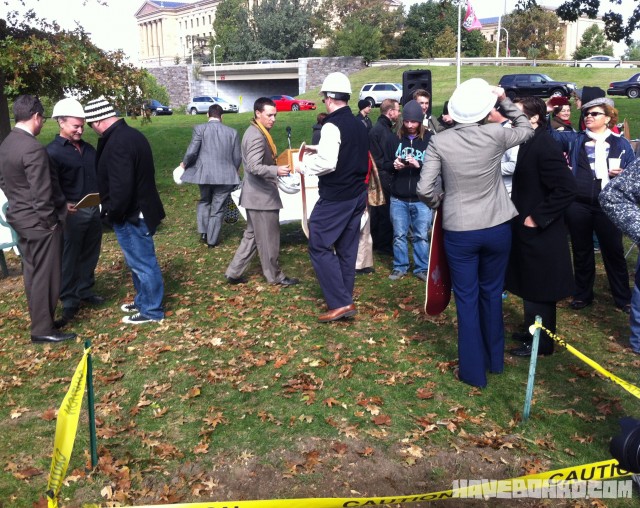 The Aftermath
The Random Longboard table?