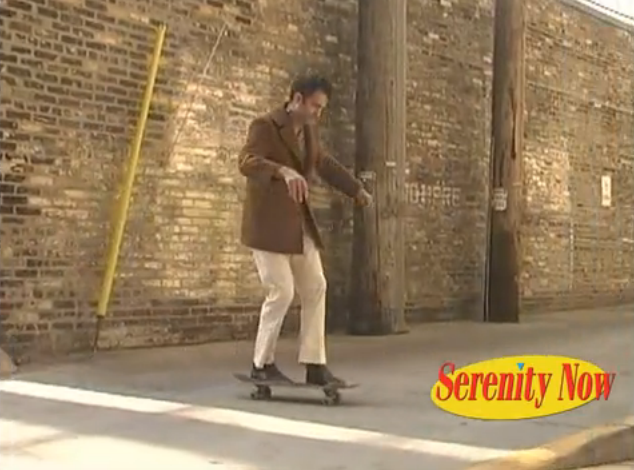 Thanks to The Other Rob Reed for posting this on FaceBook. This WOULD BE how Kramer would skate if he did.
John McGuire – as Kramer. visit at computerblueart.com artist, illustrator, pizza fan and certifiable crazy cat person.
Happy Halloween everyone. I'm bummed because I don't have a good costume this year. Last year I out-did myself and dressed as Carl Brutananadilewski from ATHF and couldn't come up with anything this year.