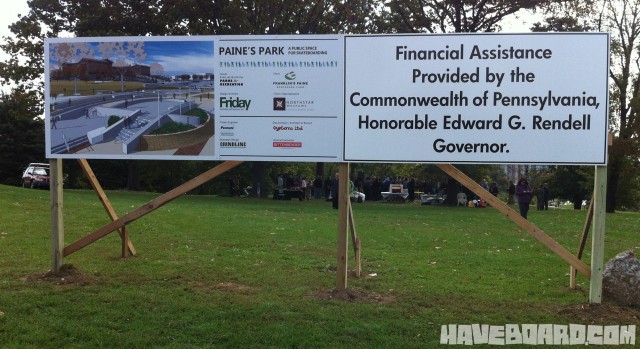 Paine's Park ground break­ing cer­e­mony was today and have​board​.com was there to "cover the action!" Check out the poorly shot video of the cer­e­mo­nial dig moment below & scroll down the rest of the page to see pho­tos so you can pre­tend like you were there. It was great see­ing every­one that came out!
The sign (seen above) is now fac­ing the road & not the bike path.
Mayor Nutter was not in atten­dance but Councilman Oh iron­i­cally showed up.
The Podium
 The Renderings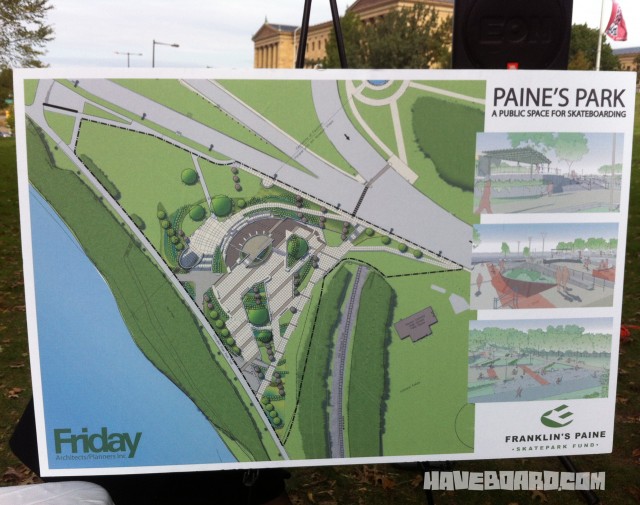 The Dig Spot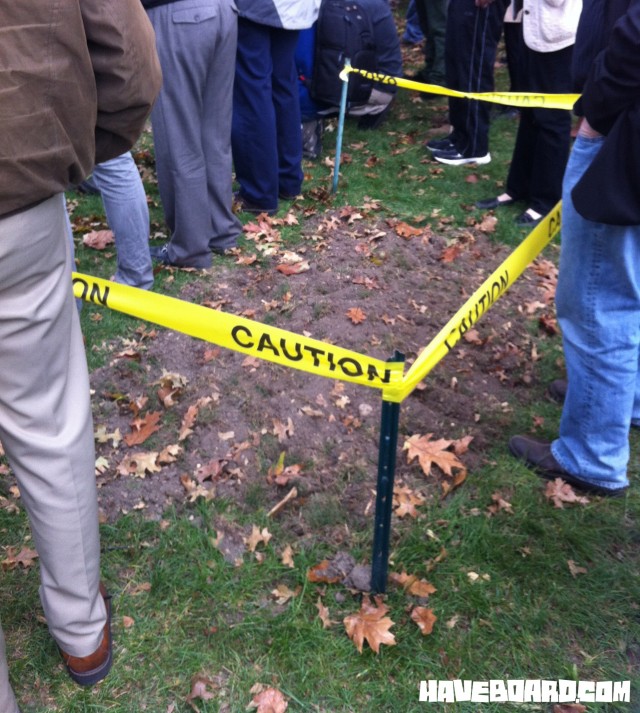 Hard Hats. Safety First.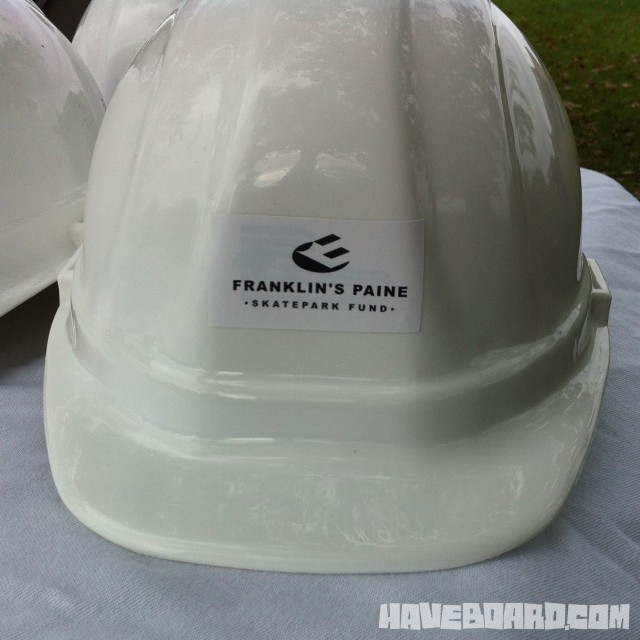 The Speeches!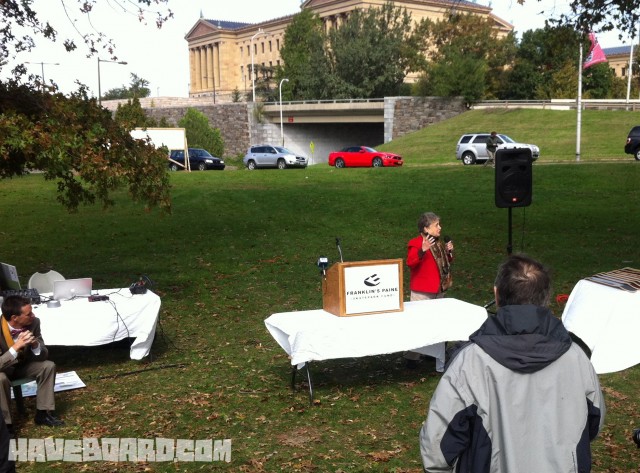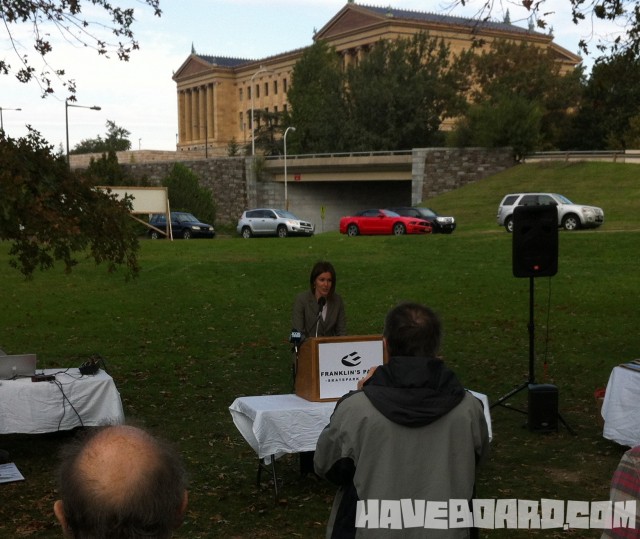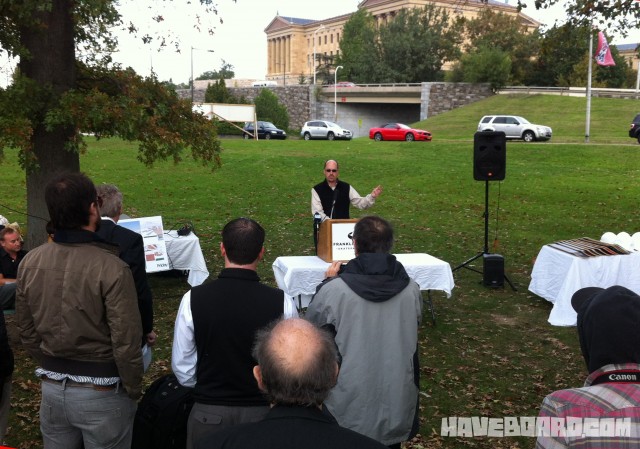 V.I.P.'s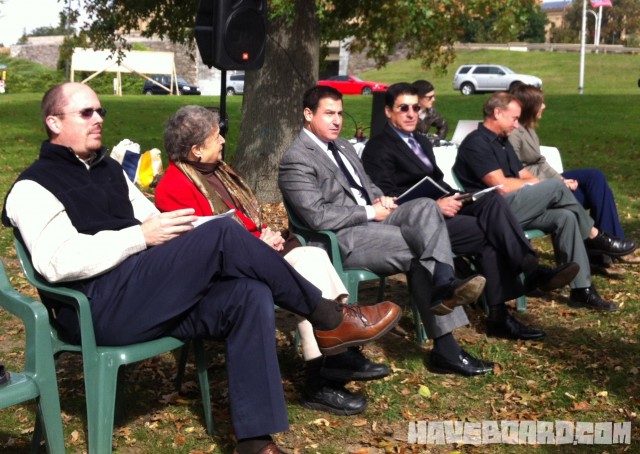 The Crowd
The Dig!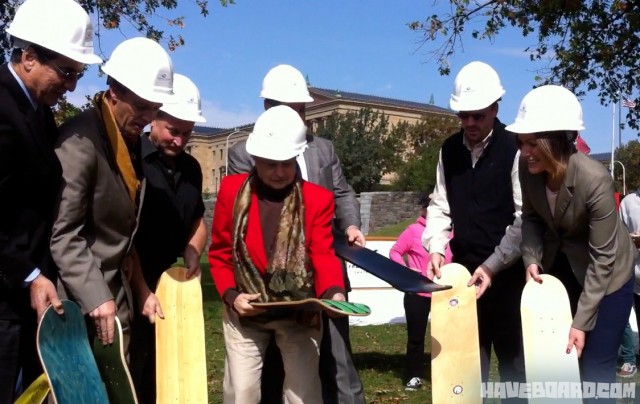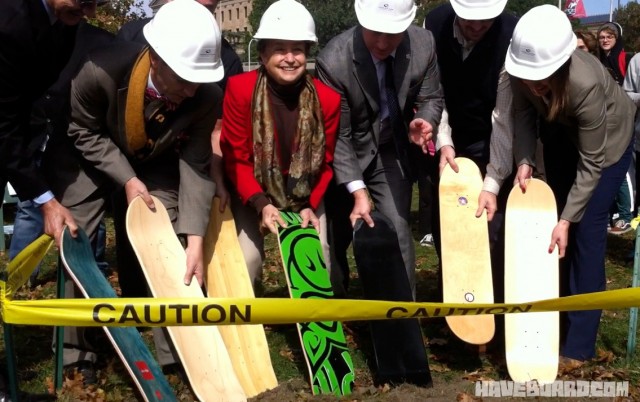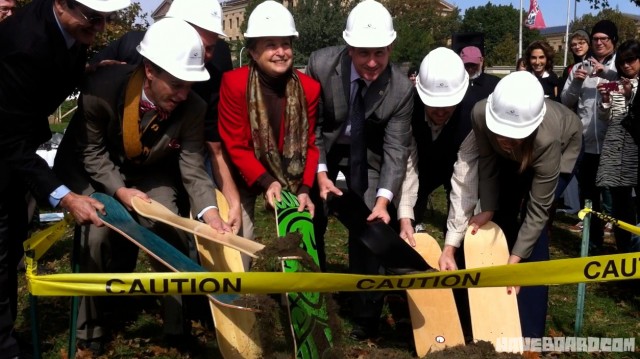 Post Dig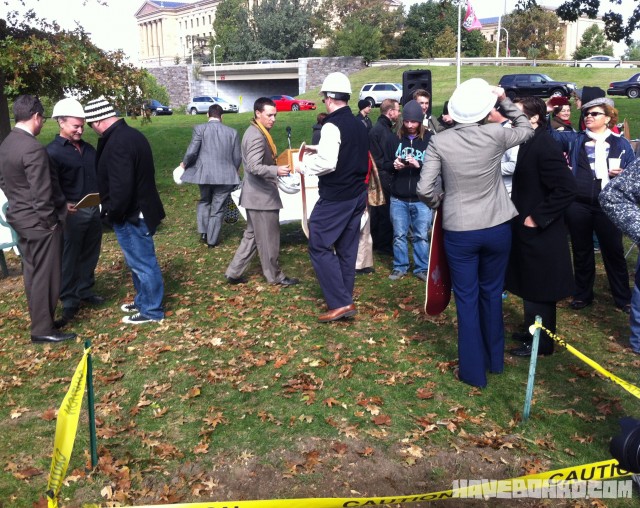 The Aftermath
The Random Longboard table?