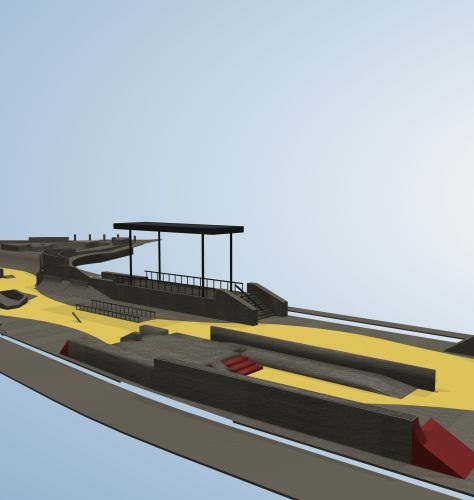 @homebase610 has brought to our attention a really shady situation in regards to the funding that has been raised for the Bethlehem Skateplaza in Bethlehem, PA.
At TONIGHT's City Council meeting, 7pm in the Rotunda Building between City Hall and the Bethlehem Library, a member of council wants to purpose that all the funds that have been allocated to the Bethlehem Skateplaza and other "non-essential" projects go into a savings account for a rainy day.

I'm not saying that saving for a rainy day in this economy isn't a prudent thing to do BUT:

1) There are NO CITY TAX dollars going to the Bethlehem Skateplaza

2) The grant money that we raised for the Bethlehem Skateplaza was SPECIFICALLY awarded to the City for the Bethlehem Skateplaza and The Greenway due to the grant writing done by the Parks Department.

3) Members of the state came down and were shown the location of the skateplaza, told about the partnership between the community and the City being built through the skateplaza andwere impressed by our design so the state/federal money was award to our project- not a savings account.

4)  The rest of the funding for the Bethlehem Skateplaza is being raised through solicited sponsorships and donations by corporate companies, local business and the community- NOT CITY TAX DOLLARS
HomeBase is located at 14 west 4th street, bethlehem, pa. The park looks like it would be rad and would be a shame if a lot of peoples hard work got re-purposed for a "rainy day".