The McCreesh Block Party and Kick-off Fundraising event last Saturday was a complete success and we would like to thank everyone involved. Over 300 people showed up throughout the day, the temporary ramps were shredded by both locals and professionals from Totally and 5boro, and over $1,000 was raised towards the construction of a permanent skatepark at McCreesh Playground through raffles and generous donations from individuals. Franklin's Paine is pleased to announce that it will match these contributions and donate another $1,000 toward the construction of this project.
A lot of work went into planning and preparing for the event. Claire, Scott, Tracey and Tim spent the months prior to the event planning and coordinating with the local community, securing permits from the Department of Parks and Recreation and the City, purchasing event insurance, securing the food, DJ, band, photographers and videographers, printing informational posters and flyers about the project, promoting the event, and building ramps. Construction of the ramps began the week before the event with the help of Nick Orso and volunteers Jesse Clayton, Chris Picco, Eric Paulie and Josh Marcinizyn. These ramps will remain in the space to generate use until a permanent park can be funded and built.
Thank you to Totally, 5Boro, Exit and Kinetic skateshops, McRad and DJ Illumadel, the Department of Parks & Recreation, the Southwest Concerned Citizens, Zoli and everyone that helped, came out and contributed!
Scott Kmiec from Totally and Exit with a frontside ollie over the gap. This is a good fisheye shot to see all the ramps we built and left to skate. Photo by Zoli.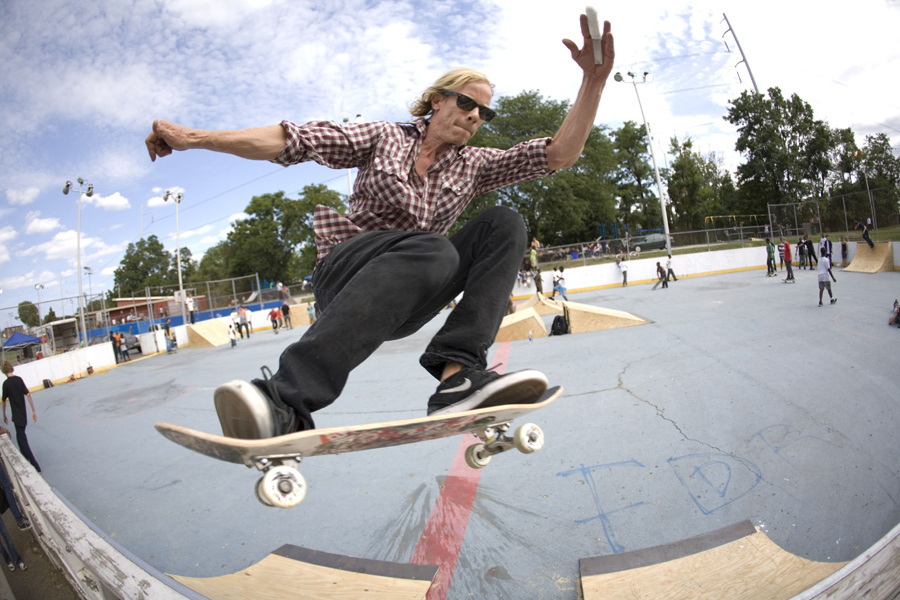 James Pitonyak from Totally with 2 backside lipslides up top. Photos by Zoli.
Kerry McCullough from Exit with a 5.0 to fakie across the penalty deathbox. Photo by Zoli.
Pat Guidotti from Totally with a Madonna. Photo by Zoli.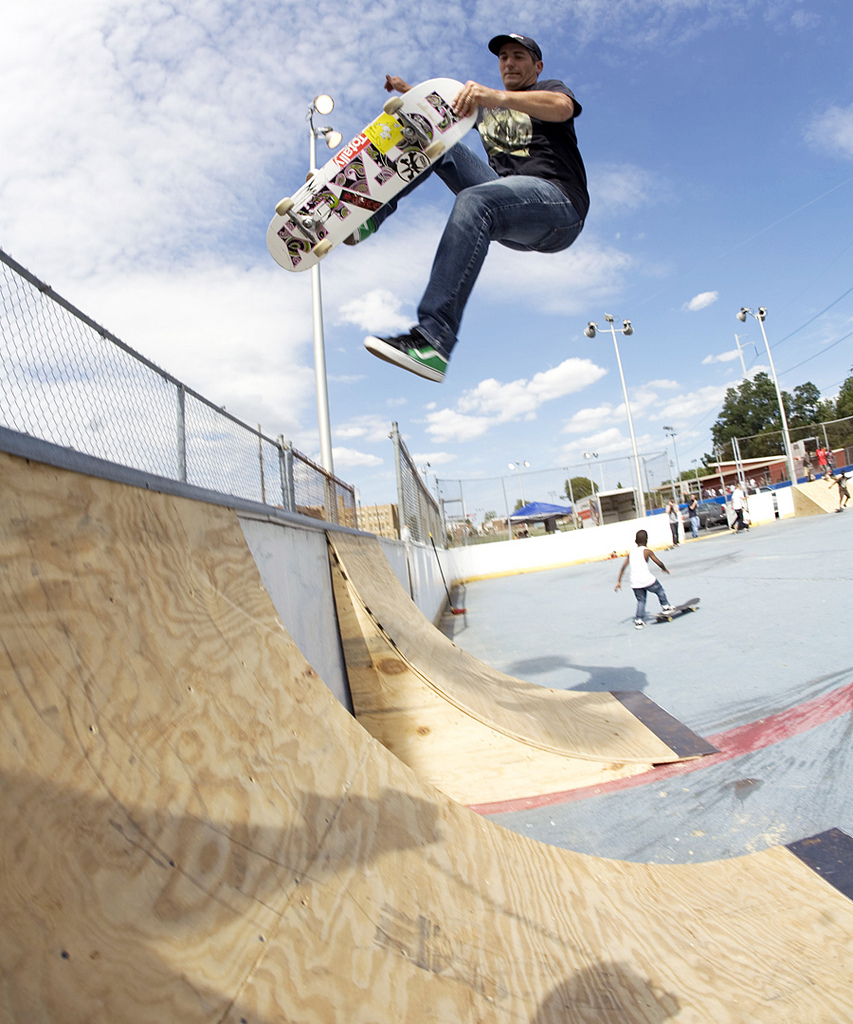 Kurt Kamrad from Totally with a front feeble up top. Photos by Zoli.
Jesse Clayton from Exit with a 5.0 fakie the other way. Photo by Zoli.
Yours truly with a backside ollie. Photo by Zoli.
McRad shredded too. Photo by Zoli.
View of the tables we had set up with raffles and information. Photo by PFI Magazine.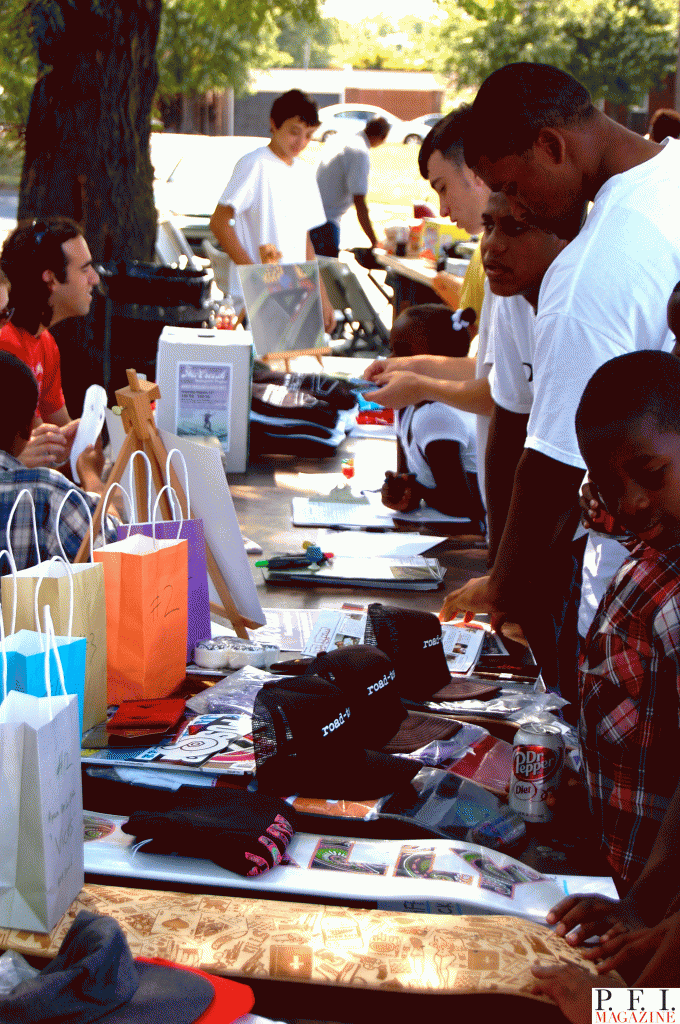 Community leader Tracy with raffle tickets for the kids. Photo by PFI Magazine.