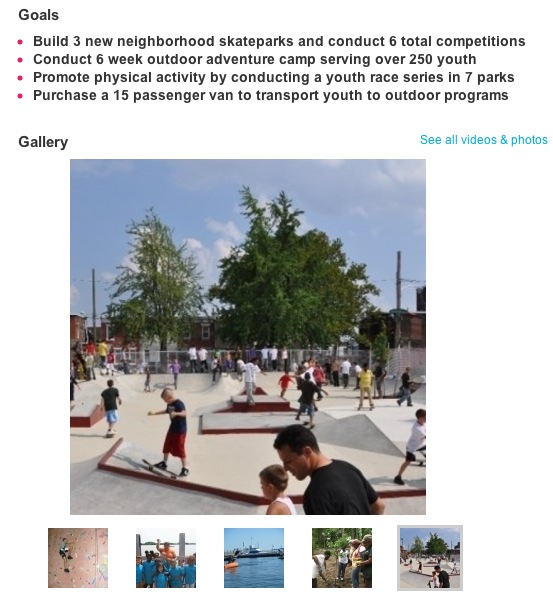 There is another Pepsi refresh project we'd like to ask you to spread the word and vote for. Just like the Bethlehem Skate Plaza Pepsi refresh campaign, Philadelphia Parks & Recreation are asking you to vote every day and spread the word:
Create an outdoor recreation program for youth in Philadelphia.
Goals
Build 3 new neighborhood skateparks and conduct 6 total competitions
Conduct 6 week outdoor adventure camp serving over 250 youth
Promote physical activity by conducting a youth race series in 7 parks
Purchase a 15 passenger van to transport youth to outdoor programs
It's real easy, especially if you are logged in with facebook. It doesn't blast your facebook wall with anything either. Just log in with facebook and vote everyday to help get more skate programs and places to skate in Philly.