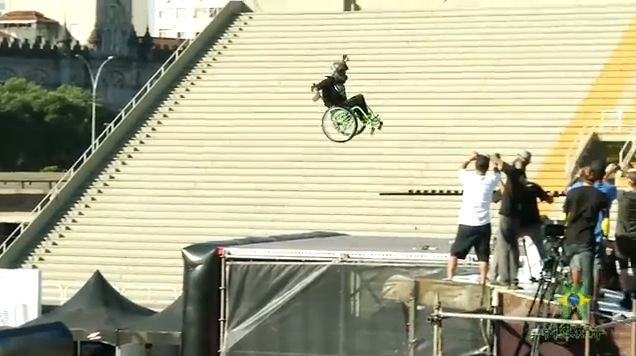 I know this isn't exactly skateboarding (he calls it "Sitting") but it is skateboarding related due to the MegaRamp and is hands down amazing. Aaron Fotheringham floats 50 feet in the air across the MegaRamp gap. This is absolutely inspiring.
Aaron "Wheelz" Fotheringham attempts and lands the first wheelchair jump on MegaRamp. A 50 foot straight air jump to hand plant on the quarter pipe Rio de Janiero August 25, 2012 at the MegaRampa event.

For more MegaRamp visit: http://www.MegaRamp.com
For more Wheelz visit: http://www.AaronFotheringham.com/
Thanks to Skateintheday on YouTube for putting this instant "Classic Clip(s)" in my inbox today.