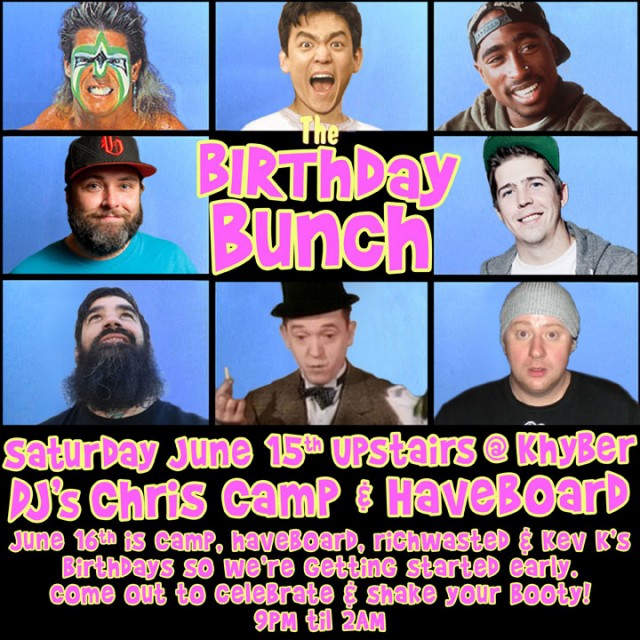 Birthday Bash for DJ Camp & Haveboard!!!!
To say this gonna be out of hand would be putting it mildly … it's DJ Camp, DJ Haveboard, Richwasted, Kevin K, Tupac, the Ultimate Warrior, Harold, & Stan Laurel's birthday party.. we got a hologram Tupac showing up to throw down a set.. Ultimate Warrior gonna be throwin down Gorilla Press drops on ya..
We're gonna be spinning whatever the fuck we want so expect to be dancing to anything & everything ,.. 80's , 90's , hip-hop, indie , electro,…who knows!
you know the usual drinks at Khyber Upstairs… cheap booze.. cheap well liquor..
So for all you assholes that tell Camp & Haveboard ya can't make it cause we DJin' a weekday.. shut the hell up and get out.. it a Saturday AND our god damn BIRTHDAY PARTY!!!
PS: If your birthday falls anywhere around this day, come join in on the fun and invite your friends! We can all celebrate together!