Free food and beer at exit skateshop this Saturday.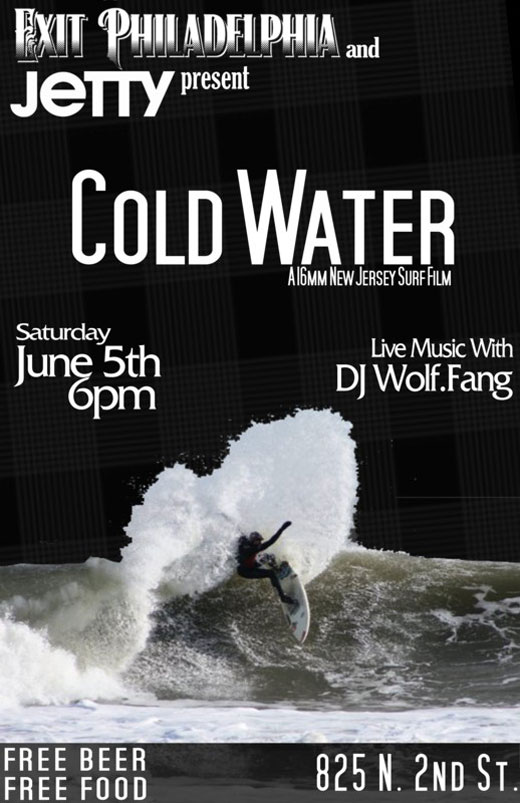 "Cold Water is a short doc­u­men­tary shot in 16mm on surf­ing New Jersey through the win­ter. The project fea­tures Jetty team rid­ers Dave Werner, Brian Williams & Pete Machotka. Come on out to Exit Skate Shop in Philadelphia on June 5th @ 6pm for some beer, food, music and of course….the première!"
Image and text found here.