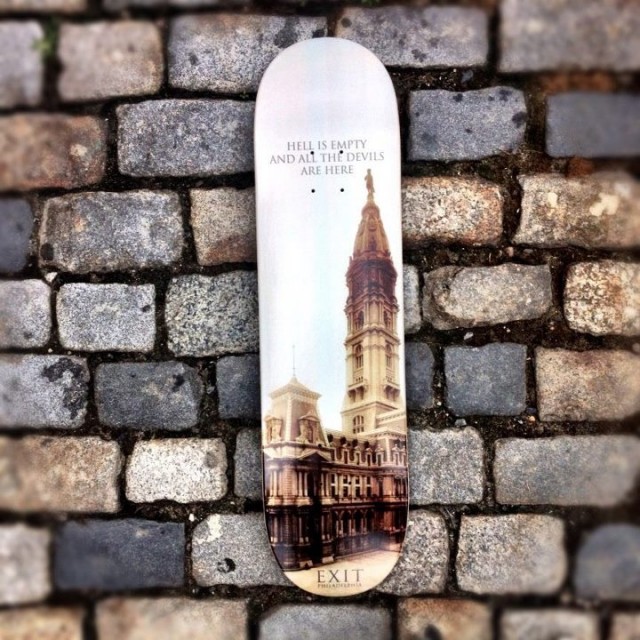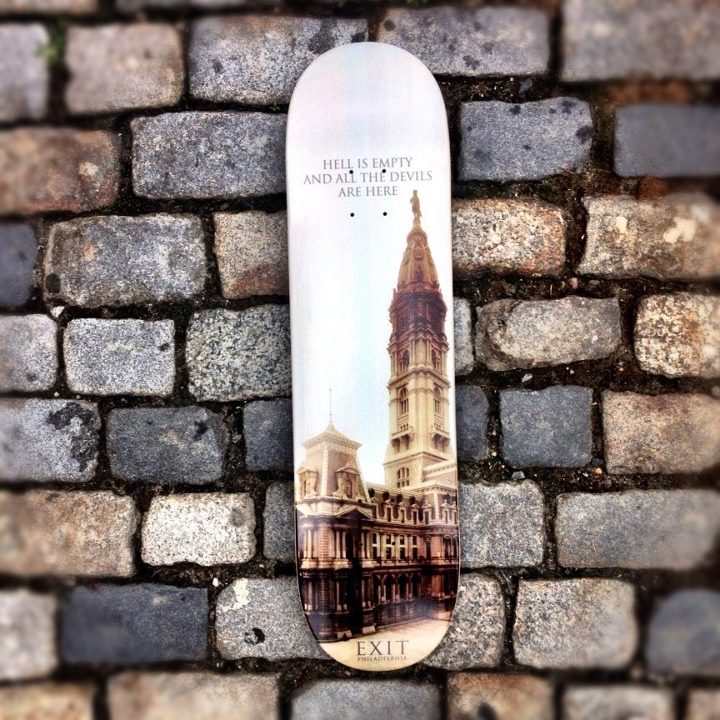 Philebrity has a post about the new Exit deck which is pretty timely considering the story of Nutter's new ordinance. I can't say I blame Philebrity for their snarkiness regarding the calibur of comments that are produced by skateboarders, though. I know all too well how that works.
Thankfully they are all on the Philebrity site and not here. It's like a ghost town around these parts.
There are about 50 of those decks left as of this afternoon so get down to Exit and get one before it's too late.
(Should haveboard.com's new byline be "stealing stories from facebook since the 2012 relaunch" since that is where everyone is posting their skateboarding news now?)