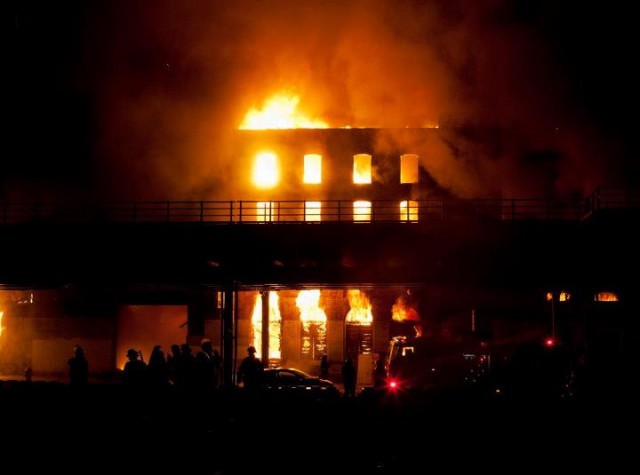 There was a Fishtown fire early last week at Front Street just south of Girard which took the life of a another skatespot. The abandoned warehouse/factory is owned by Bart Blatstein who built the Piazza and got rid of the D.I.Y. spot up the road from it on 2nd street.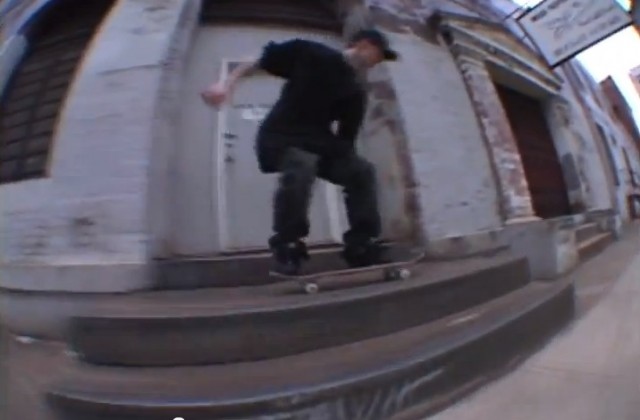 There have been plenty of tricks done on this step/ledge but the first one that came to mind was from Dan Sawosko's Feed the Fix part even if he didn't actually skate the stair as a ledge. Post in the comments other video clips that are out there from this ledge/spot.
My homie Dan Murphy took the first photo in this post which is from a set of photos from the fire he put up on facebook. If you are interested in seeing what the inside of that warehouse looked like, Dan also has you covered.
Lastly, the bottom stair was laying on a pile of debris the next day when I went to check it out. Below are some of the photos I took after the building had collapsed. They were still spraying it with water to make sure it was fully out.