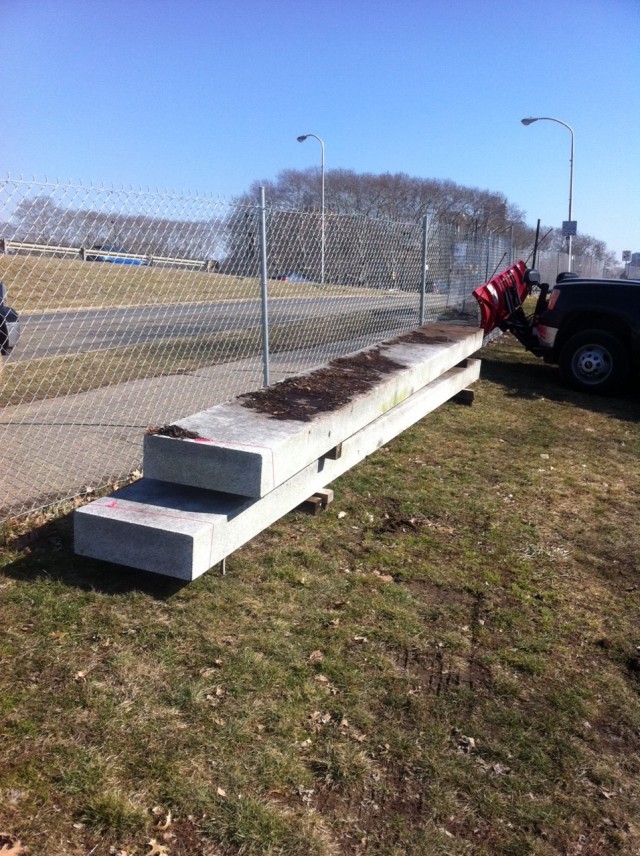 Things have been mov­ing along as planned with Paine's Park and today the 20′ long LOVE Granite slabs were deliv­ered to the site.
If you've been fol­low­ing Franklin's Paine's face­book page you'll know that things have been look­ing pretty sick, espe­cially to those of us that have been along for the ride for the entire lifes­pan of Franklin's Paine and this par­tic­u­lar project. I still can't believe it's for real.
I've include some Photos & Videos in this post that have been shared on FP's FB page over the fall and win­ter since the ground break­ing.
Who's psy­ched for spring? I can't wait to show off how not good I am at street skate­board­ing nowa­days. Maybe this is the Summer where I finally bounce back (again).