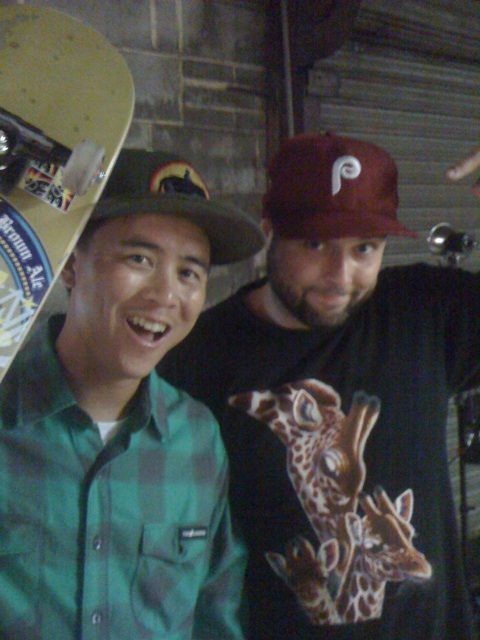 Last Sunday, the Birdhouse team was in town. After see­ing @willysantos post on twit­ter that they (Birdhouse Team) were on the way to FDR to brave the cold and hope it was dry, I shot him a mes­sage ask­ing if they would like to check out the ware­house. They were already with a key­holder, so I cruised down there when they were fin­ished at FDR and got a lit­tle ses­sion in before the Phillies game.
John Rob Moore is the only one with footage from the team, and it is a half make and a slam. I didn't want to poach footage since they were film­ing and shoot­ing pho­tos. All I'm say­ing is, I can't wait to see Willy's sequence and footage get pub­lished and in a video. It was real sick!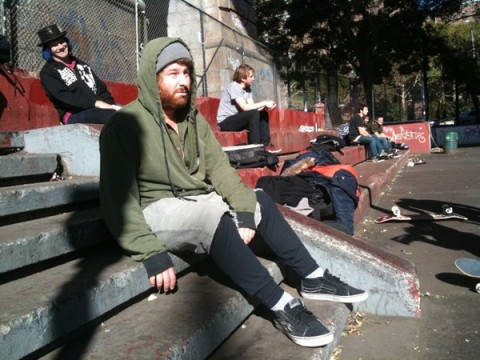 Bart Jones (Skateboard Mag Photog.) pro­vided quite an inter­est­ing sound­track for the evening ses­sion. I was feelin' it! That dude seems like a real fun dude to hang out with and have on the session.
fea­tur­ing: Willy Santos (and his bruised elbow), John Rob Moore, Brad Hoffman, Scott Kmiec, Jesse Clayton, & Ryan De La Cruz
[qt:/wp-content/uploads/big_videos/willy_at_the_warehouse.mov 480 360]