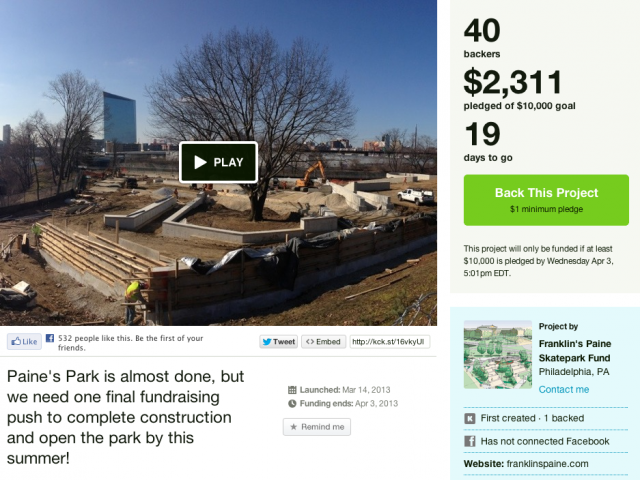 Paine's Park has been a long time com­ing and as you may have seen over this past win­ter, it's finally com­ing to life.
The park is sched­uled for a spring launch but for that to hap­pen, $10,000 more needs to be raised. Franklin's Paine has set up a kick­starter to getit­done. If a Veronica Mars movie can get funded for more than 2 mil­lion in a day I don't think this should be an issue, espe­cially con­sid­er­ing there is already $2,311 raised toward that goal with 19 days remain­ing at the time this post was published.
I'm shoot­ing for an old man come­back this sum­mer so let's spread the word and get Paine's Park DONE!